ABOUT ME
I believe that each human life is precious and therefore should be treated with respect and kindness. I am dedicated to provide the highest level of quality and compassionate care to all my clients. I help my clients connect "Heart to Heart" with family and other people in their life.
I have a unique combination of talents. I am an engineer, and I am committed to helping others and making their life better through therapy. I bring both of these skills to the table, as I am capable of dealing with my clients' logical and emotional situations, thus allowing me to have a heart to heart connection with them.
I am a Licensed Professional Counselor, and have a specialty in Marriage and Family Therapy. I help my clients to stay focused on their goals and encourage them to make changes that will lead to a better life.
 "I accept cash clients, Medicaid clients (State insurance) and most major   private insurances"
Education & Credentials
Training in Gottman Method: Treating Affairs and Trauma (Helping Couples Heal and Rebuild Trust)
Level 1 Training in Gottman Method Couples Therapy
Level 2 Training in Gottman Method Couples Therapy
Postgraduate Certificate: Marriage and Family Therapy -Aurora Family Therapy Training Institute, Milwaukee, WI
Masters of Science: Professional Counseling- Concordia University Wisconsin, Mequon, WI
Masters of Science: Electrical Engineering -University of Wisconsin-Milwaukee, Milwaukee, WI
Board Certification & Organizations
Licensed Professional Counselor (No. 5824 – 125)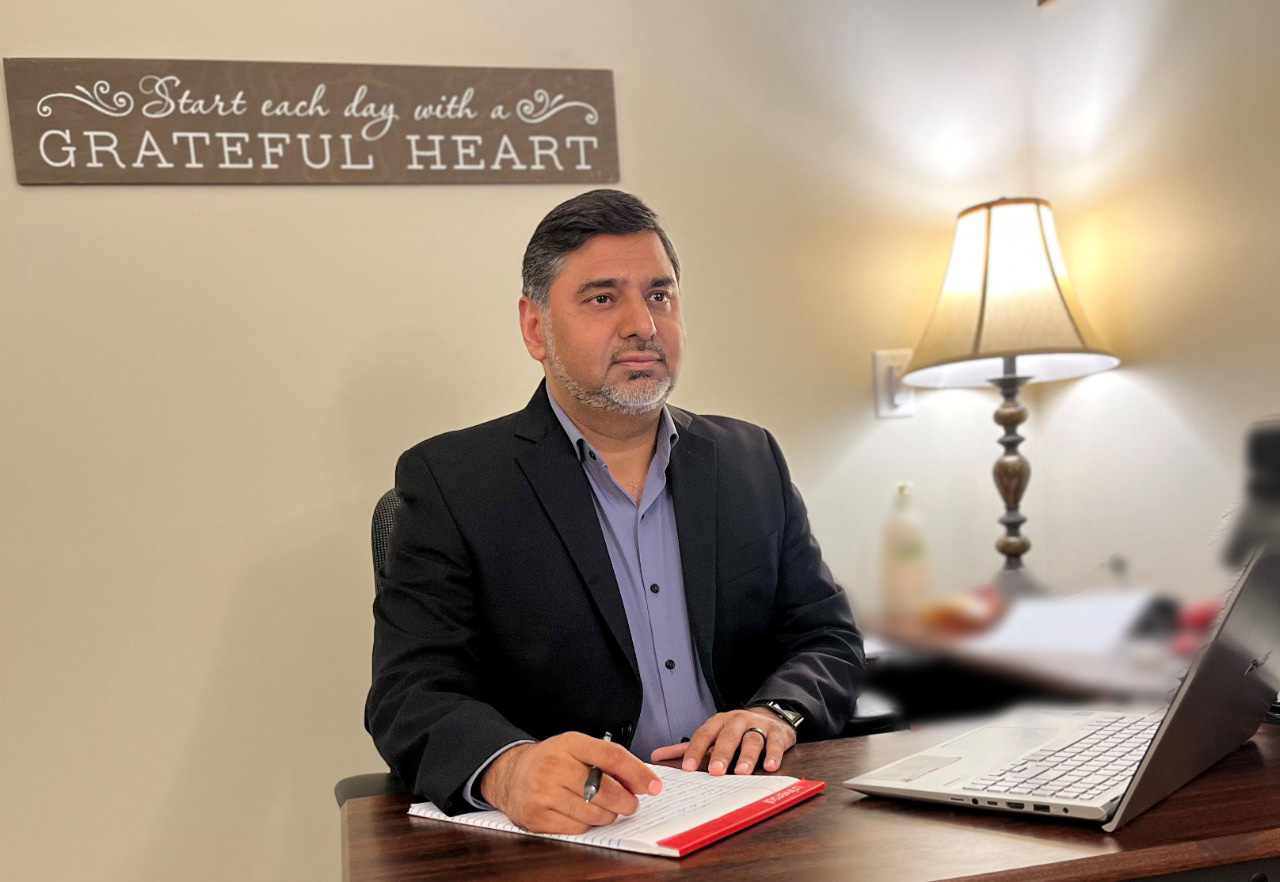 Sohail Majeed
MS, LPC, MFT
Licensed Professional Counselor
Marriage and Family Therapist
OUR TESTIMONIAL
We care about your opinion
Sohail is much more than a therapist or counselor. Our family was going through a crisis situation at the time we met him. He helped me and my husband to analyse the reality in the situation calmly, inspite of all the agitation around us. He was the string that held us together when our relation was on the verge of
Anonymous
Started marriage counseling in December & here we are in March closer than before. Our therapist has helped us not only as a couple but individuals as well. Highly recommend.
Anonymous
We were connected to Licensed Professional Counselor Sohail Majeed and since our first session, we've seen a dramatic improvement in our ability to communicate, work towards goals and process emotions and feelings. His ability to oversee steps for us to become more confident and more self-aware with better self-worth has been incredible. We'd highly recommend going to see Mr. Majeed.
Anonymous
Mr. Sohail Majeed is an excellent and experienced therapist. He helped repair my family after suffering from traumatic experiences in our life. He is also very well rounded in all areas of therapy. I recommend Mr. Majeed to all families.
Anonymous
Sohail has helped me address the sources of anxiety I have been facing and helped me re-think my negative thought processes that were regularly occurring. Through a mix of positive reinforcement, tracking of negative/anxious thoughts, and relaxation techniques, I have changed my thought processes and decreased the level of anxiety I face on a daily basis. Would highly recommend!
Anonymous
Sohail really helps me work through my problems on a weekly basis. Therapy sessions with him include tangible tasks and action-oriented goals that help me more and more as each week progresses. I have been to therapy before, but none is as constructive as this. For the first time in a long time, I can see myself actually becoming healthier.
Anonymous
Our family received many benefits from our sessions with Sohail Majeed. He displayed an ability to focus in on the problems that were truly affecting our blended family dynamics and offered relevant solutions, that when applied, produced results. Without being drag into the minutia of emotions, he was able to independently understand multiple sides of an issue.
Anonymous
My experience with Sohail Majeed has been life-changing. I came in like a ticking time bomb, but with the techniques he has shown me, I am able to calm myself down and not lose my temper, even in stressful situations. I am able to change my pattern of negative thinking, which has made a huge impact on my life.
Anonymous
Family therapy here has really helped me and my family for the better. Safe and understanding, can't ask for a better combo in a family therapist.
Anonymous
Thanks, Sohail Majeed for your helpful and supportive individual and group family session to my family, immediately after our divorce. Where you heard our pains, issues, and concerns and analyzed them to advise us. Your advices helped us and coped us in many areas like anger management, stress-management, hurts, pains and how to positively co-parenting after Divorce.
Anonymous
LATEST NEWS
View the Latest News